Garden Hose Couplings
Truex is the major supplier of garden hose couplings throughout North America and Central America. All products sold by Truex have been produced to the highest standard. This includes meeting lead-free requirements for those concerned about possible contamination and using a lacquer on the couplings to help them maintain their professional shine throughout their use.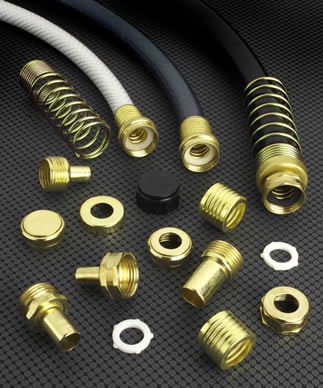 Our hose couplings product line includes:
A complete line of internally expanded garden hose couplings
Nickel- and zinc-plated garden hose couplings for specialty applications
Ergonomic fittings with plastic grips for ease of use
Heavy-duty crush-proof fittings for high-performance hoses
Lead-free deep drawn products
Special lead-free brass alloys for the machined parts used in our fittings
Ferrules – designed to be used on multi-ply vinyl hoses, rubber, and non- reinforced vinyl hoses
Here is an overview of the various hose couplings supplied for customers to help them understand their options and make the best selection for their needs. There are also a variety of specialty couplings available for customers upon request.
Expansion couplings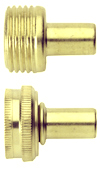 ---
Eyelets

---
Sprinkler hose couplings

---
Nuts and End Caps

Get a production quote or budgetary quote fast! Use our online quote form to contact our sales department.