Custom Stampings
From simple designs to complex parts with tight tolerances and performance requirements, Truex has produced custom deep drawn parts for a wide variety of industries. Whether your product is at the initial concept stage or a finished design, we will work with you to produce the highest quality part by the most efficient means. In many cases we have successfully converted cast and machined products to more economical stamped parts.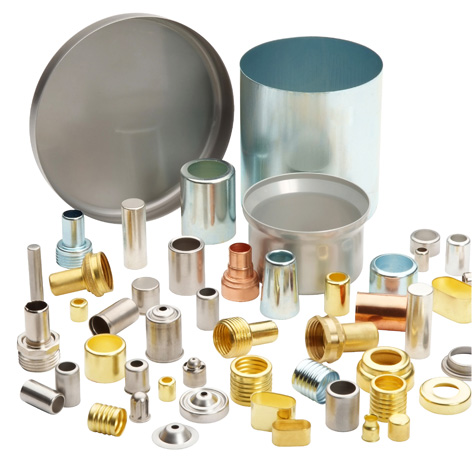 Truex will work closely with you to optimize the design of new and improved stampings. Our engineering and quality departments can exchange files with you electronically.
We offer assistance in product development and engineering as well as in house tool design and fabrication. Our experts in metal forming are always available to assist our customers.
Our engineering and quality departments are equipped to exchange electronic files with your company. We offer 3D SolidWorks and CAD.
We produce drawn metal parts ranging from 6 inches in diameter and 1 inch deep to 3/4 inches in diameter and 4 inches deep.
A Member of: PMA Precision Metalforming Association